Become a Volunteer
Help with a wide variety of tasks, from cleaning, painting or engineering to marketing, sales and finance.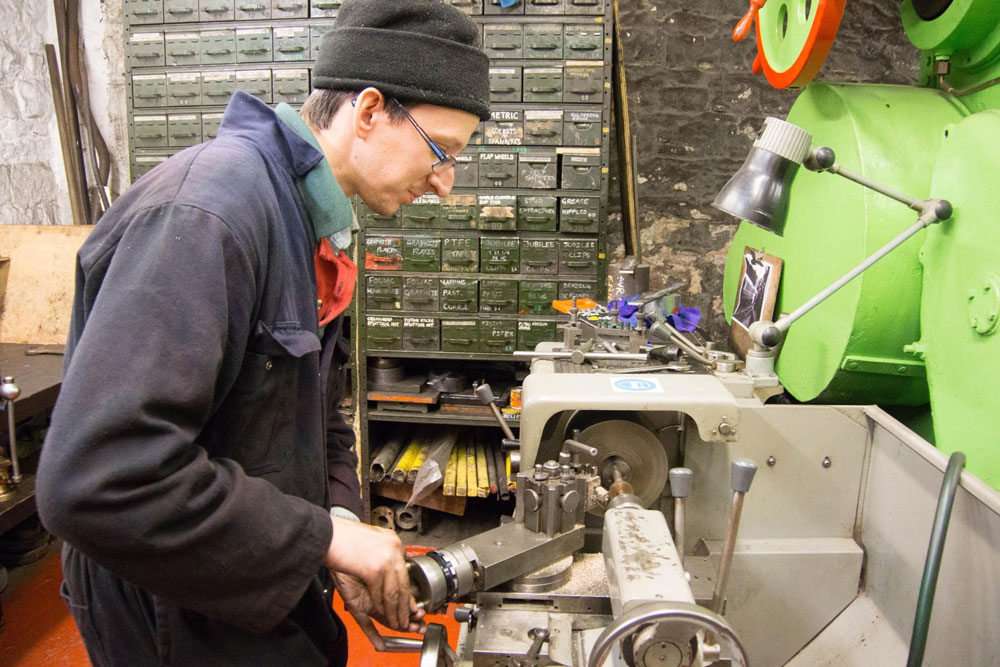 From a volunteer's perspective
"Since joining the EMF at the start of 7802's overhaul, it has greatly improved my understanding about the technical and practical aspects of steam locomotive maintenance and operation, which I can put to good use when I carry out my reman's duties on the SVR.
Not only does the fund allow me to work with like- minded people but also gives me the opportunity to visit other preserved railways when taking our locos on tour. We meet fellow enthusiasts throughout the country and make long lasting friendships.
Being part of the EMF and SVR went a long way to ensuring I got the start I wanted for my professional railway career – an apprentice technician with London Midland Railways. For this I will always be grateful to the EMF and SVR."
Chris Field – Shareholder and Volunteer – engineering, events and IT
---
"I enjoy the chance to meet and work with like-minded people and the satisfaction of a job well done. Also the opportunity to 'put something back' into the preservation of our railway heritage. It is nice when 7802/7812 are running to stick your chest out and say 'I helped that to happen'."
Steve Owen – Shareholder and Volunteer – painting and general support