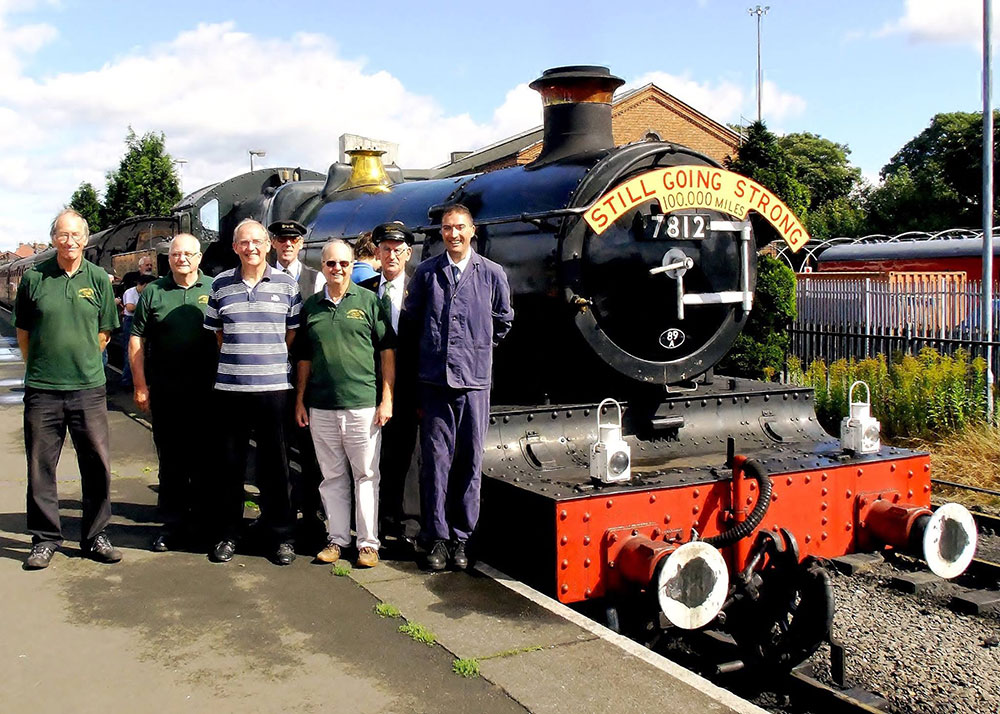 Interested in supporting the Erlestoke Manor Fund further and help support the operation of 7812 Erlestoke Manor and 7802 Bradley Manor for future generations? – If so, membership of the EMF is open to anyone over 16 subscribing the minimum holding of £50.00, payable either through single payments or instalments by monthly standing order.
The Fund welcomes all levels support and encourages involvement from its shareholders through:
· Participation in regular working parties on the locomotives.
· Shareholders events, including driving experience and special trains.
· Publishing members' articles and photographs in the half-yearly newsletters.
· Other fund-raising activities.
The EMF is strongly affiliated to and supportive of the Severn Valley Railway through referendum mandate, shareholder cross-section and other SVR involvement of the trustees and other shareholders.
The EMF is a Community Benefit Society governed by a constitution and is comprised of like-minded shareholders from diverse backgrounds with the aim of keeping its locos in active service for as long as possible. Since 2018 the Fund has been a registered charity so is entitled to claim Gift Aid on contributions from UK taxpayers, further increasing the value from members and supporters.
The Fund's two locomotives rely on continuing active support and new and existing shareholders are invited to consider buying shares, either with a lump sum or by banker's standing order. All funds raised by the Fund, whether by share subscription or sales in the shop at Bewdley, pay directly for costs incurred in maintaining and overhauling the locomotives. Working members' time and practical support for the locomotives is given freely and voluntarily.
Please do consider joining the Erlestoke Manor Fund today by completing the Share Application – you will be most welcome!