Paul Fathers: Chairman & Trustee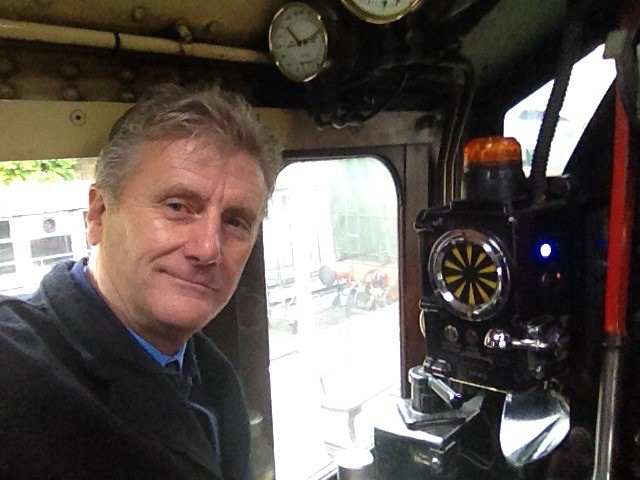 Paul took over as Chairman of the Erlestoke Manor Fund in 2018, however he is no stranger to the Fund having been an active helper at some of our working parties over many years. He has also been prominent in SVR management as a former Chairman of the Board and the driving force behind various past and some current SVR infrastructure initiatives. One of these in particular has been a frequently shown TV heritage railways documentary featuring him leading the restoration of that wonderful facility on Bewdley island platform, the Victorian gentleman's convenience! As fully footplate trained, he has been a familiar figure driving and firing our locomotives, even officiating when Princess Anne took the regulator in 2015.
Paul is particularly interested in developing future EMF strategy in its newly incorporated state, to encourage younger people to take an active role in the Fund, enhance its attraction to new active members and ensure a succession of management to continue and perhaps expand our vision for the future.
Adrian Hassell: Trustee and Deputy Chairman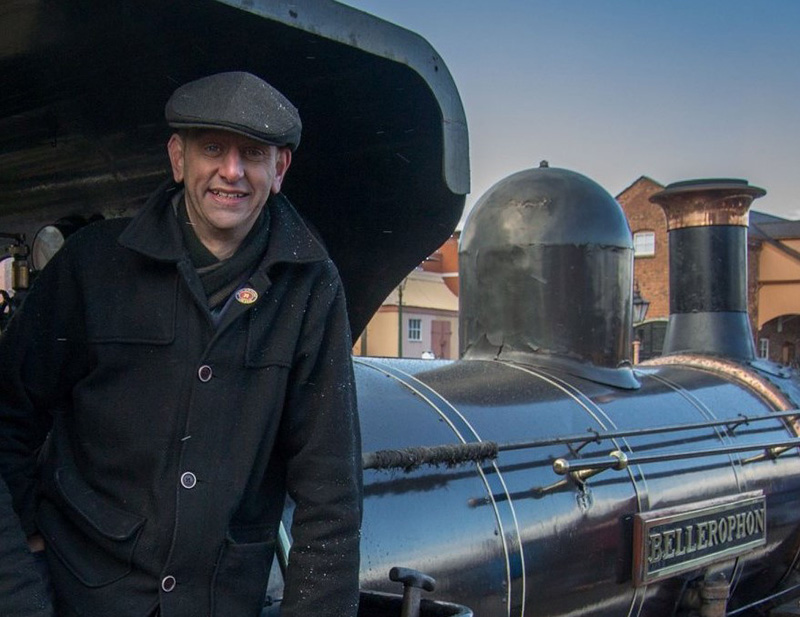 Adrian became involved in the SVR initially on the signalling side, before adding footplate work to his volunteering in the mid-1990s working his way up to driver. Having been a shareholder in the fund for some years, Adrian took over the role of Membership Secretary in 2018, and became a Trustee in 2019. With a passion for all things Great Western, Adrian's interest and involvement in the Fund has been particularly driven by the hands on approach in maintaining locomotives 7802 and 7812 in operating condition, the encouragement given for supporters to get involved closely with the locomotives and the Fund's planning for the longer term.
Away from railways, Adrian is married with children, working at the University of Birmingham as a Technical Lead for major IT Programmes.
Terry Jenkins: Trustee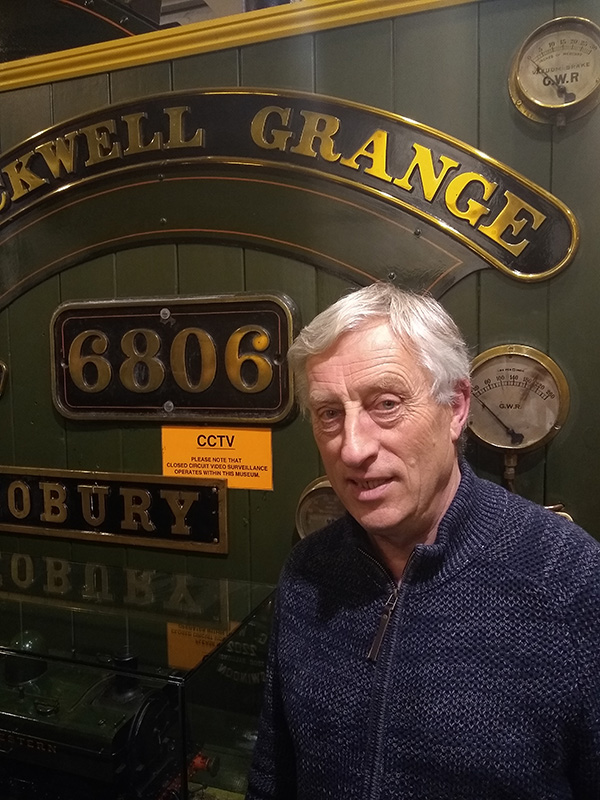 Terry is a Chartered Civil Engineer whose career was primarily in highway and bridge design, construction and maintenance, rising to senior management roles. Married with two sons Terry is a Trustee of the EMF concentrating on arranging the "hands on" side of the funds locomotives. He is also a steam driver on the Severn Valley and West Somerset railways. For many years Terry served as Chairman, leading the Fund through a strengthening of its relationship with the Severn Valley Railway, successful overhauls of 7812 and 7802, along with a period of mainline running.
David Kilner: Secretary & Trustee
David has been an EMF shareholder since 1973 and Trustee since 1991. In addition to being the Fund Secretary, he also edits the Newsletter editor, is actively involved in our locomotive overhaul works and more recently has added assisting in the sales coach to his activities. Previously David had a worldwide career in civil engineering and project management.
Stephen Burnett: Trustee
Stephen started working on steam locomotives as a young child with his father and grandfather at the local model engineering society. Through model engineering, he met John Hancock (now EMF president), who introduced him to the Fund. Stephen has been a working member of the fund since he was 16, starting off working on 7812 at Swindon Works and more recently on 7802, 7812 and the new tender at Tyseley.
Whilst working with the fund, he has also graduated with a Mechanical Engineering degree, and is now a Chartered Engineer working for Rolls-Royce. Stephen is also a driver on the GWSR.
Tim Hargest –
Treasurer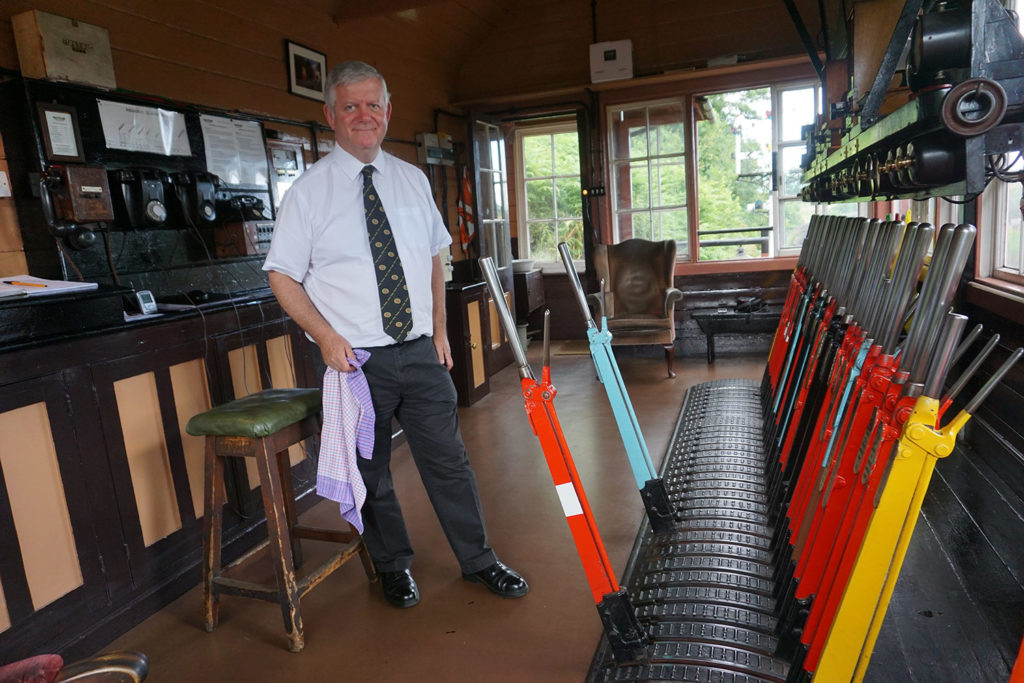 Tim's the newest trustee, having volunteered as treasurer following John Whitcomb's passing in late 2019.
Tim's been a heritage railway enthusiast and frequent visitor to the SVR since childhood, a member since his teens and a regular working member (as a signalman) since 2013. Incidentally, Tim's wife Jane (a GP) is also a working member as the SVR's Chief Medical Officer.
Professionally Tim's a Vice President of Information Technology for a major European energy generation and trading company. His other interests include hill walking, sailing & classical music.
Chris Field: Trustee
Chris is currently the youngest trustee within the EMF, his first introduction to the world of steam was regular visits to the SVR during the school half term. Eager to become involved with the SVR Chris joined the coal-yard miniature railway at Kidderminster where he stayed for several years. Once old enough Chris joined the SVR MPD at Bewdley, within the first 12 months he met fellow EMF trustee Terry Jenkins, who enlightened him to the fund's activities with the imminent overhaul of 7802. Chris soon became an active working member and shareholder and assisted throughout the overhaul 7802 and upkeep of 7812.
Professionally, Chris has successfully completed his apprenticeship with a local Train Operating Company as a maintenance technician at Tyseley TMD where he continues to work. He is also a qualified fireman on the SVR alongside being a keen model engineer and classic car enthusiast.
Philip Hammond: Volunteer
Philip was one of the earliest active members of the Fund, assisting with the initial recovery of Erlestoke Manor from Barry scrapyard in the 70s and has been closely involved ever since. From that time until the mid-90s he was also an EMF trustee, only surrendering that position to devote more time
to his light engineering services.
On reaching retirement he is now able to take up trustee duties again, but his light engineering experience continues to be put to great use on specialist engineering tasks for the locomotives.
David Adams: Volunteer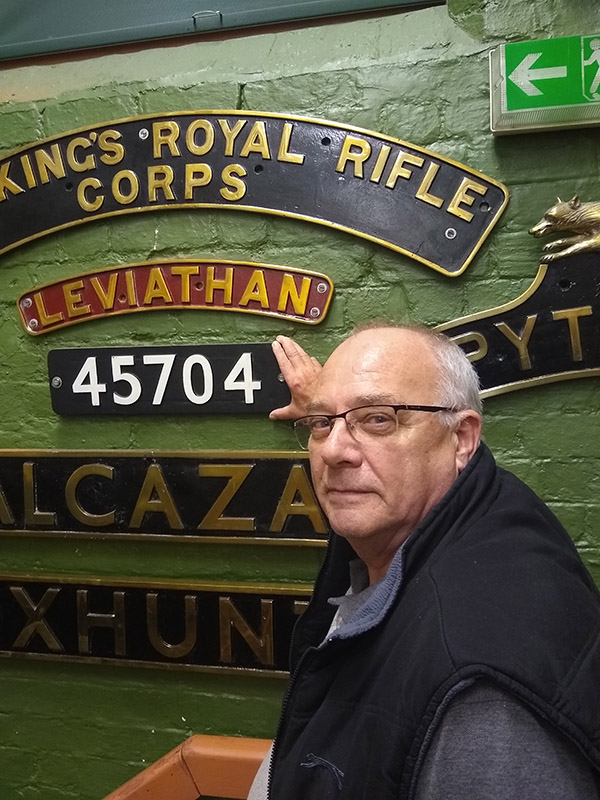 David's passion for all things railway started as a result of living literally just a few yards from the railway and Aston station in Birmingham, where there was also the delight of Aston shed just a few minutes walk away. David says, 'As a small boy I was fascinated by the huge locomotives belching steam and smoke that seemed to shake our house as they rolled passed my bedroom window. This passion for steam has never left me and being an Erlestoke Manor Fund volunteer has enabled me to keep this lifelong love of steam alive.'
David oversees the running of the Fund's sales coach at Bewdley station which, assisted by other volunteers, raises valuable income for the Charity.
Peter Evans: Volunteer
Peter has been a lifelong railway enthusiast from the sight, smell and sound stance rather than engineering. He first became involved as an EMF shareholder when Bradley Manor returned to service and , upon retirement, decided to offer some of his time to the EMF.
He has taken on events organisation (part of his background) plus retail work in the sales coach and donning his newly purchased overalls for work at Tyseley and Bridgnorth (both well outside of his previous experiences).
Des Ainsworth: Volunteer
Des is a Chartered Accountant (FCA), having previously obtained a degree in Mathematics from Cardiff University. He has Senior Manager experience in Finance, Acquisition & Mergers, Information Technology and Logistics. More recently he was Treasurer (honorary) of The Bardsey Island Trust Ltd, a registered charity.
He became an "armchair" supporter of EMF in 1993 – Bradley Manor was the last steam loco he saw going through his local village – on the SLS Steam Special in 1965. Trustees Dave Kilner and John Whitcomb eventually persuaded him to take a more active role and John coached him in painting during the final stages of Erlestoke Manor's last overhaul. Des served as a Trustee from 2011 to 2019, and continues to take an active role in the Fund both practically and in supporting the work of the Trustees. His other passions include music (folk, blues and rock), the family dogs and beer….
Matthew Gunn: Volunteer
Matthew joined Erlestoke Manor Fund at the age of 17 after meeting fellow trustee John Hancock through a Model Engineering Club. He was introduced to the fund in 2007 just as 7812 Erlestoke Manor was nearing completion of its 10 Year overhaul. Matthew involvement in the group can be anything from helping out on fund stalls to lending a hand during work parties and Winter maintenance to more recently being a part of 7802 Bradley Manors return to steam. His involvement in the fund has encouraged him to pursue a career in Engineering which he has since completed an Apprenticeship at Roll-Royce serving his time on Large CNC Machining Centres and progressing to his current role as a Manufacturing Engineer. Matthew graduated in 2016 from Coventry University with a BSc (Hons) Engineering.
Alan Gormley: Volunteer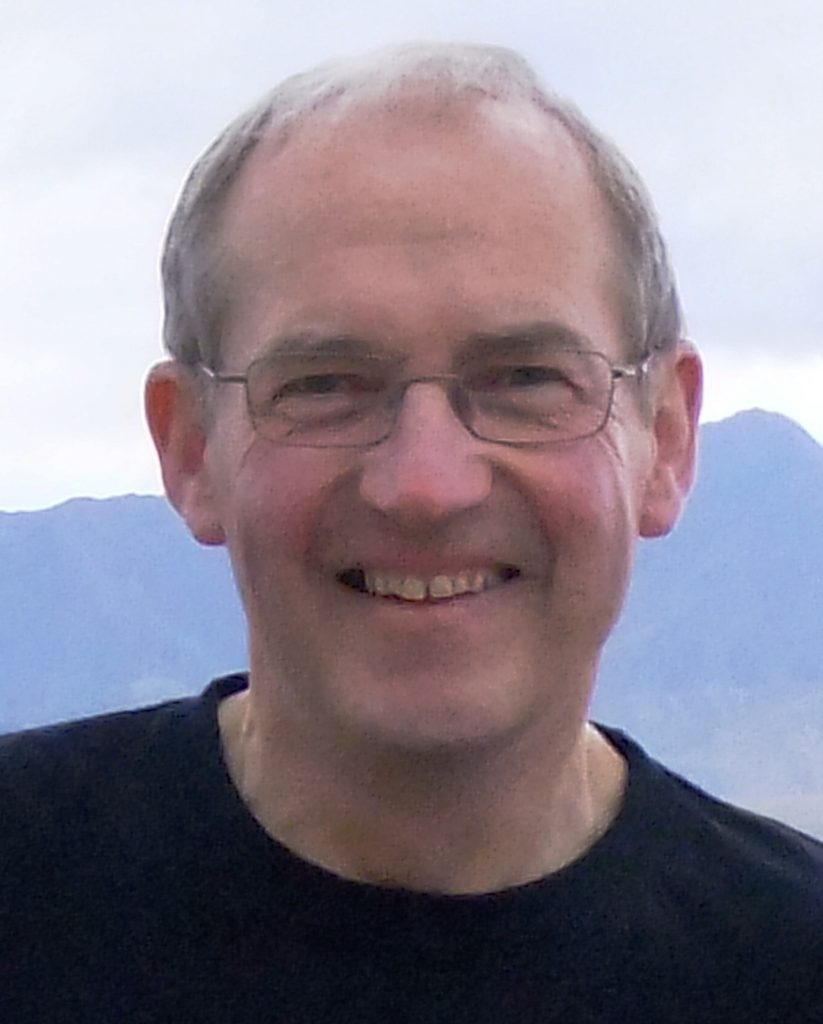 Alan joined in April 2016 and have got involved in marketing and fund raising. Alan's background is in IT and Sales and Marketing in the automotive sector. He now runs a successful sports coaching business and raises funds for his local hockey club too. Married with three children and three grandchildren. His marketing expertise has put together our new website and information leaflet.