September 2018 Update
Bernard Rainbow MBE – EMF President
It was with deep sadness that we learned that our much-loved President, Bernard Rainbow MBE, had passed away on 1st September following a recurrence of cancer.
Bernard became Vice President and later President of EMF after a sixty year railway footplate career, initially with BR at Tyseley and Saltley and later on the Severn Valley Railway as Chief Traction Inspector. He had long been an active helper on EMF work parties and will be much missed. A full appreciation of Bernard's life will be published on our website and newsletter in due course.
Overhaul and Maintenance Round-up
Recent news on the continuing overhaul of 7812 Erlestoke Manor has included the following progress:
Locomotive:
With thanks to South Devon Railway Engineering and Allelys the damaged crankpins of the leading coupled wheelset have been re-machined at short notice and returned to Tyseley.
Crosshead remetalling is now completed.
Remetalling of the bogie axleboxes is close to completion.
Remetalling of the driving axlebox side thrust faces is underway with the old brasses now pressed out.
The frames & bogie have received a steam clean followed by much manual cleaning.
The boiler cladding has returned from the blast cleaners and has been prime painted before storage.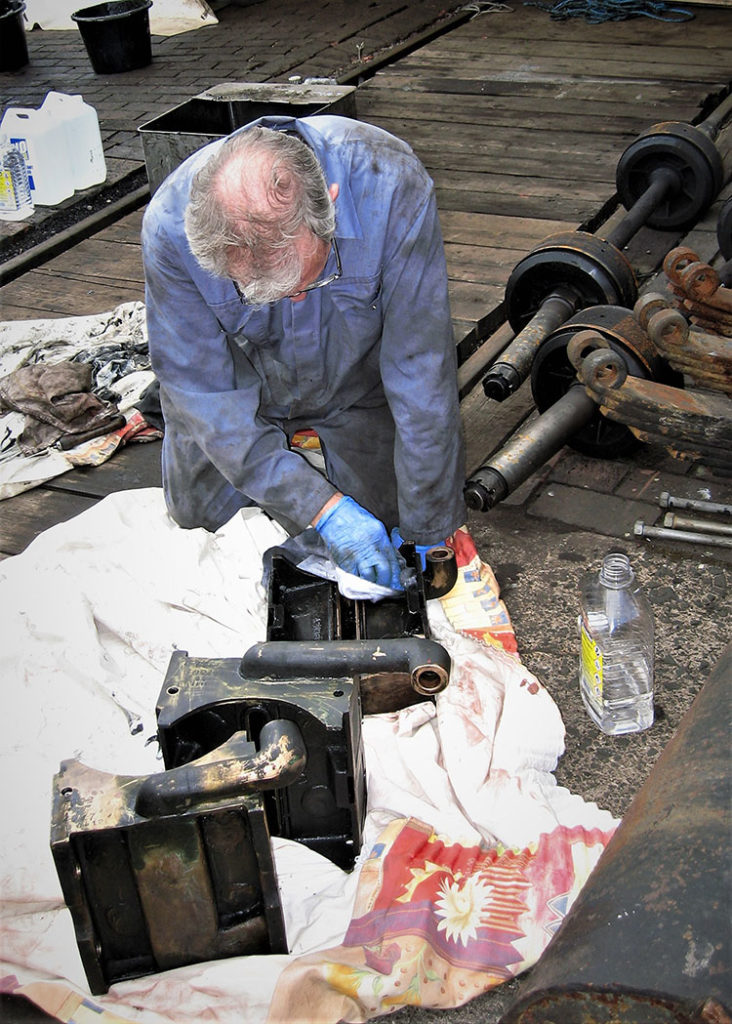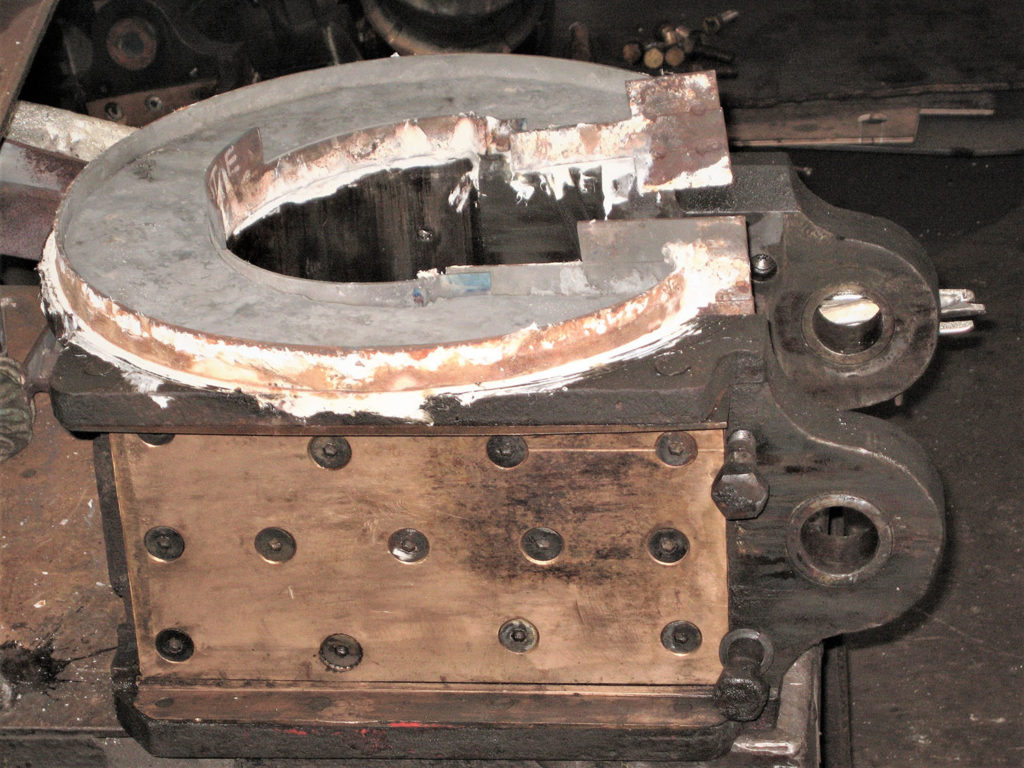 Boiler (boiler no 6421):
Wasted copper tube plate lap rivets have been removed, holes and countersinks cleaned in preparation for new rivets.
Cracking in the lower copper tubeplate laps has been identified for repair.
Replacement of breaking zone copper stays underway.
New Churchward Tender:
Tender vacuum brake cylinder casting has been machined.
New rolled tube obtained for construction of tender vacuum brake reservoir.
Tender brake hangers sorted & bushes reamed or replaced ready to fit.
First new castings for spring hanger brackets cast.
Operations:
In similar vein to the last several months 7802 Bradley Manor continues in regular SVR service & at the end of August had achieved over 100 days in service this year.