July 2019 Update
7802 Bradley Manor update:
Following the widely reported serious mechanical failure of 7802 Bradley Manor on Sunday 7th July when the locomotive suffered a broken piston rod whilst working from Bishops Lydeard to Minehead, causing consequential cylinder damage, preliminary investigations have taken place and the Fund is now waiting on further examinations to be conducted prior to repair. Both locomotive and tender were moved to Tyseley Locomotive Works on 30th July for assessment to continue and while waiting for this, there is little further to report at this stage. However the Fund is grateful for the expressions of support received from both individuals and the wider heritage movement over the last few weeks – these have been much appreciated. For those who would like to support us details can be found here: https://www.erlestokemanorfund.co.uk/want-to-help
Despite this setback, there has been plenty of other activity that the EMF has been able to continue with including an interesting acquisition, organised visits to Tyseley Locomotive Works and a concerted push with the overhaul of 7812 Erlestoke Manor to maintain progress towards its return to steam.
SVR Apprentice Club visit to Tyseley Locomotive Works:
A large and keen group from the SVR's Apprentice Club visited Tyseley for a full tour of the works, including viewing progress on 7812 Erlestoke Manor's overhaul of course. Many thanks to Tyseley Locomotive Works and Alastair Meanley for welcoming the group and taking the time to show the group around their site.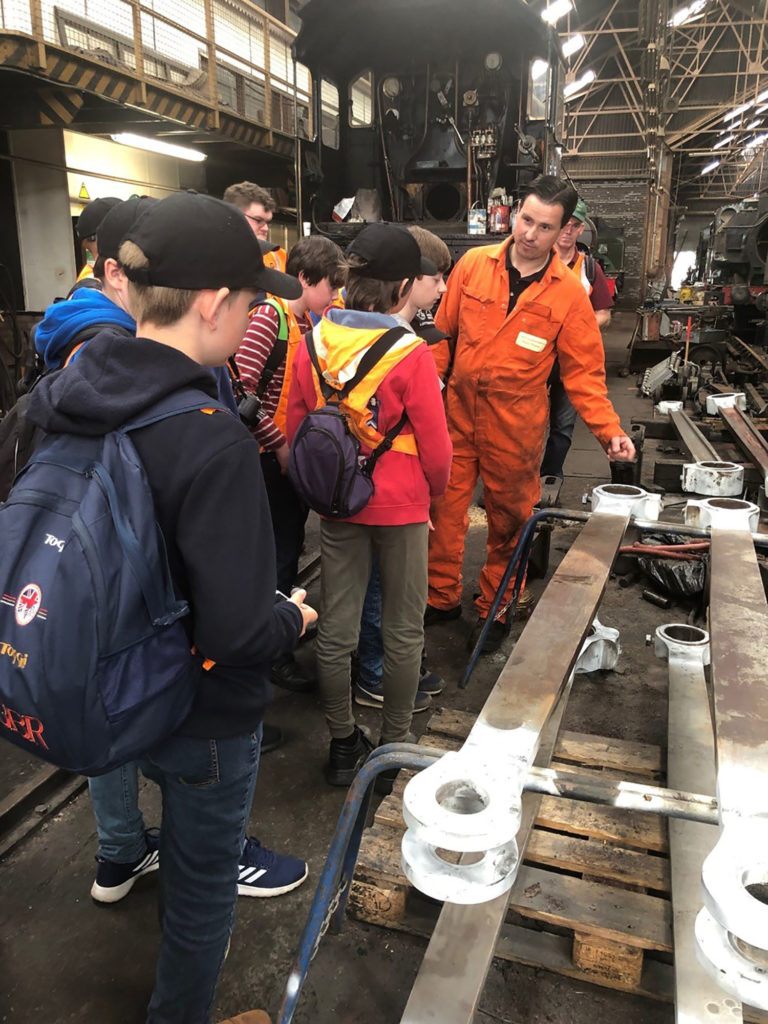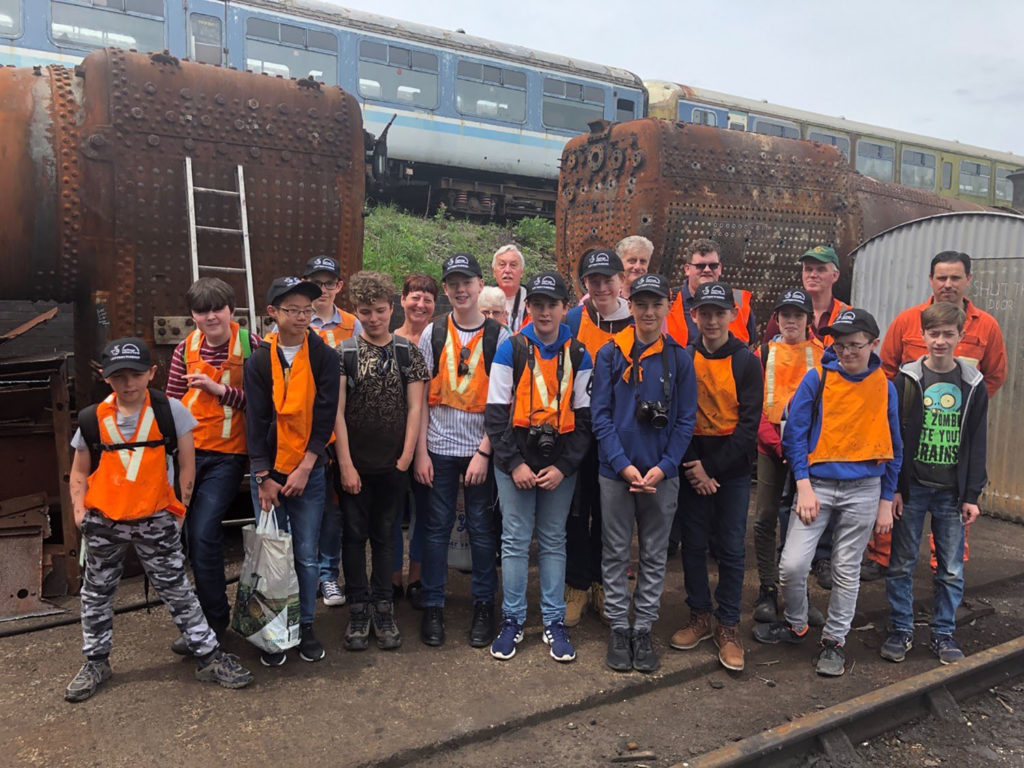 7812 Erlestoke Manor Overhaul Update:
On the boiler side, 7812's boiler and firebox repair is continued to make progress.
On 15th June Chris Field was cleaning the copper laps of the firebox tube plate to allow non-destructive testing to be carried out for any hidden cracks.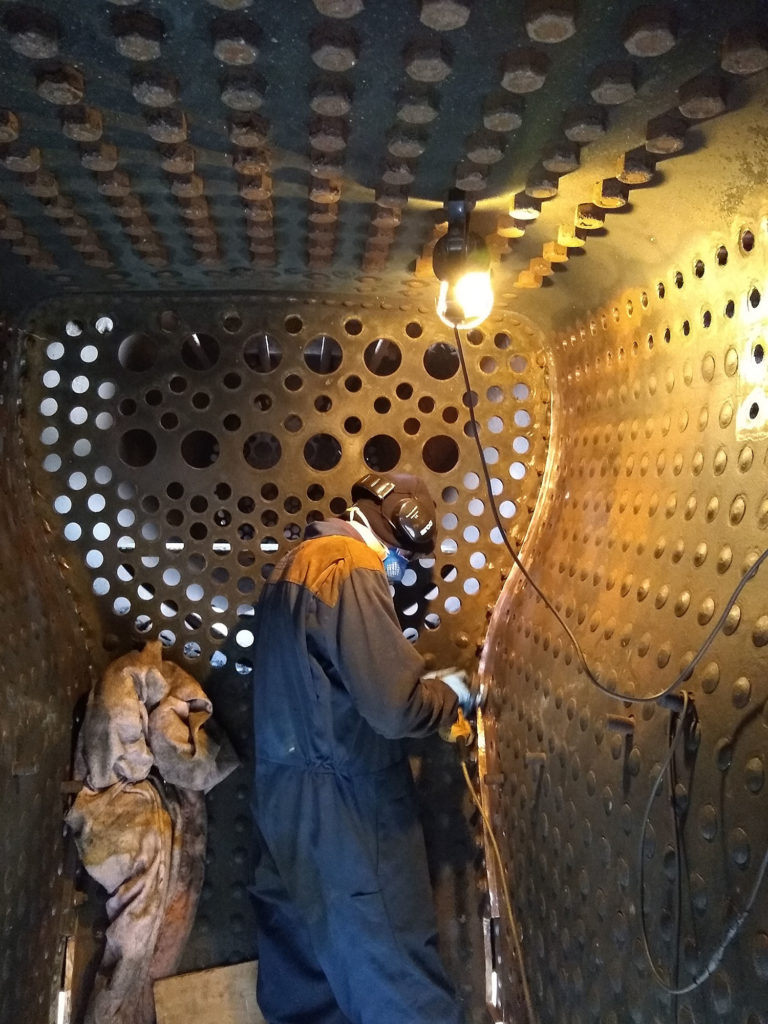 On the mechanical side, with 7802 out of action, efforts on 7812's overhaul have been redoubled with work continuing at the regular and some additional midweek and weekend working parties throughout June and July on preparing components for reassembly and the frames for rewheeling once the axleboxes are complete.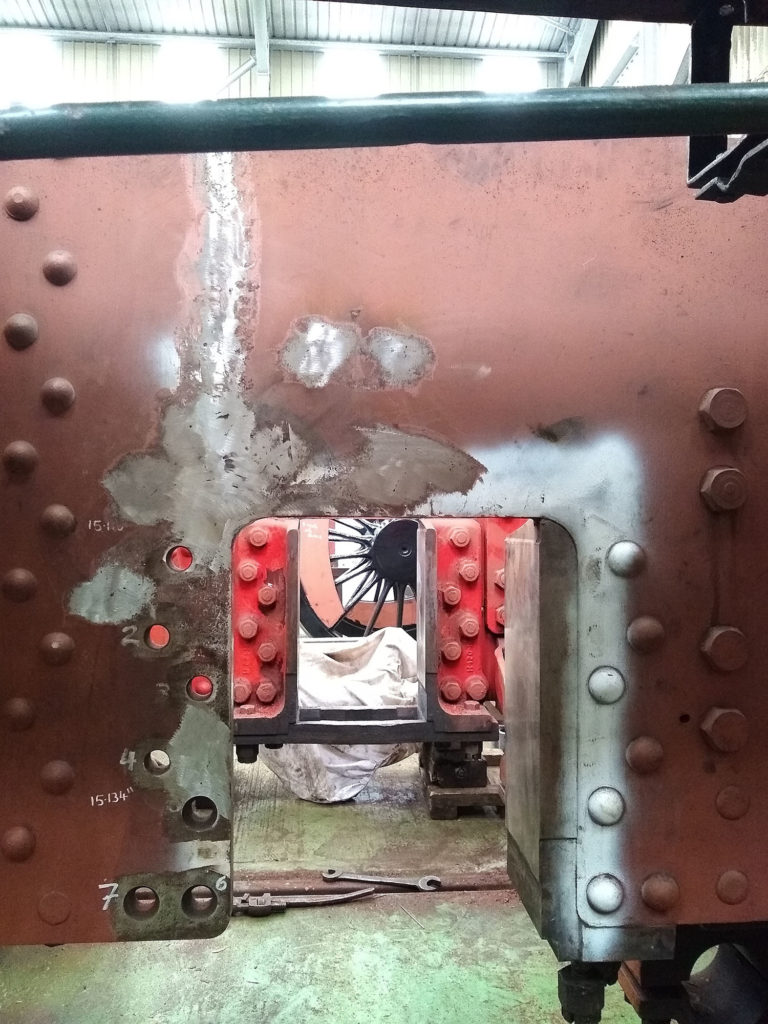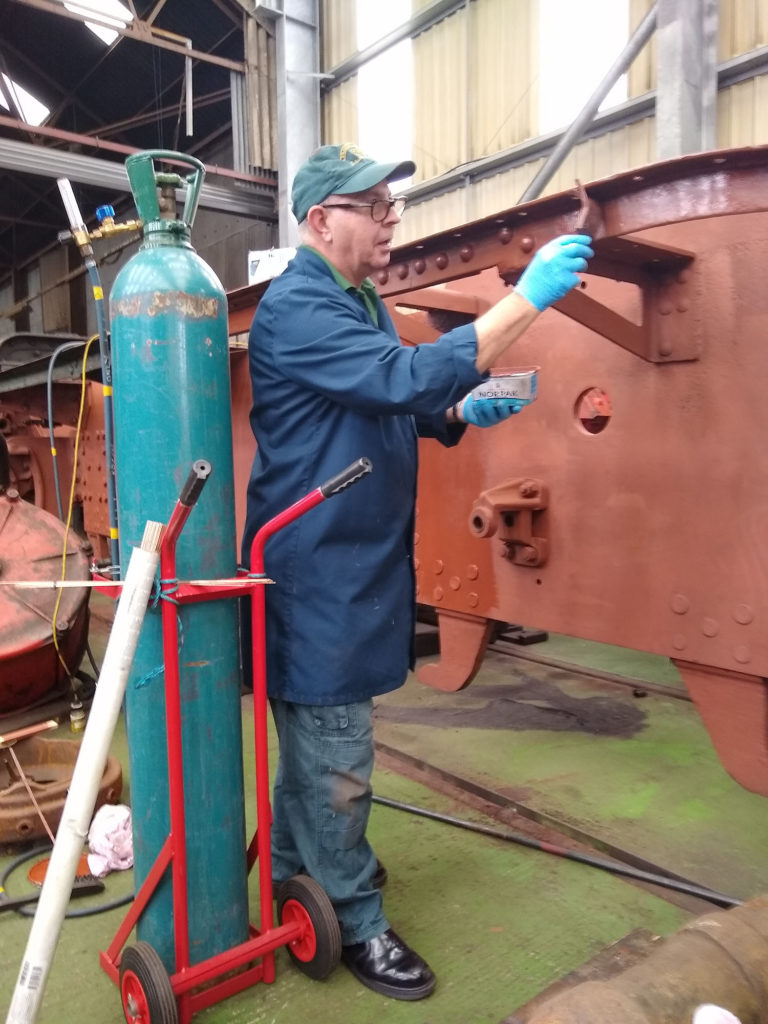 EMF acquires original 7802 Bradley Manor cabside number plate:
In Bradley Manor related news, at the start of June, the Fund was successful in bidding for one of the cabside number plates from 7802 in original condition as removed from the locomotive in the mid 1960s, that came up for sale at Great Central Railwayana Auction. Needless to say, the opportunity to acquire an original plate of one of the Fund's locomotives in original condition was one not to be passed by. The future plans for the number plate are to be determined, but it can be confirmed that there are no plans to put it back on to 7802, where the replica plates are doing a fine job!
2019 AGM:
The Fund's first AGM as a Community Benefit Society and register charity was held 13th July in Kidderminster Railway Museum. Michael Whitehouse, Chairman of Tyseley Locomotive Works and Vintage Trains gave an interesting presentation following the formal business. This was followed by a pleasant early evening charter return train to Highley hauled by 1501 for members, friends and families, with guests being able to enjoy an evening stroll in the sunshine or drink once at Highley.
From the Archives:
This month we are grateful to have received the following very good quality images from Michael Jackson of 7802 taken at Aberystwyth station on 5th August 1959, bulled up and ready to work the Cambrian Coast Express:
More next month, but in the meantime if you are interested in helping or supporting the Erlestoke Manor Fund, please visit our 'Want to Help?' Section here: https://www.erlestokemanorfund.co.uk/want-to-help