January/February 2020 Update
Two for 2020 Appeal
The Erlestoke Manor Fund's 'Two for 2020 Appeal' launched in January to bridge the shortfall in funds of £25,000 towards completing the repairs of both 7802 Bradley Manor & 7812 Erlestoke Manor, with the objective of seeing both locomotive steaming again in 2020.
As has been widely reported the outcome of the investigation into the failure of 7802 in 2019 due to a fractured piston rod is that the complete cylinder block requires replacement. Fortunately, the consequential damage to the cylinder block and associated work is covered by insurance. However, the replacement of the piston rod itself, plus other repairs which are prudent to undertake at the same time, are not covered.
There has been great early response to the appeal, which by late February had passed the £5,000 mark, and the Fund would like to pass its appreciation to all donors to date and convey our thanks for their support and generosity towards having the sight and sounds of both Manors back in steam.
For further information about the appeal, please see here: https://www.erlestokemanorfund.co.uk/two-for-2020-appeal
7802 Bradley Manor Cylinder Repair Update
Moving on to one of the two locomotives at the heart of the Two for 2020 Appeal', now that investigations are complete, repairs to 7802 Bradley Manor have begun in earnest. Dismantling of 7802 has commenced so far as this can be progressed with the loco in its current position at Tyseley in preparation for the required boiler lift and to obtain some of the dimensional measurements required.
The sacrificial polystyrene patterns produced from the 3D CAD design for the new cylinders have been completed and are seen here during the process of being checked on 27th January before being sent to the foundry for casting.
7812 Erlestoke Manor Overhaul Update
In the meantime, the overhaul of 7812 Erlestoke Manor has maintained its momentum and reached an important landmark towards its return to traffic in early January when it was rewheeled onto its overhauled coupled wheelsets at Tyseley Locomotive Works, as seen here on 4th January.
No time was lost after this refitting overhauled and repainted motion work, which by mid-February was almost complete, seen here on 25th January.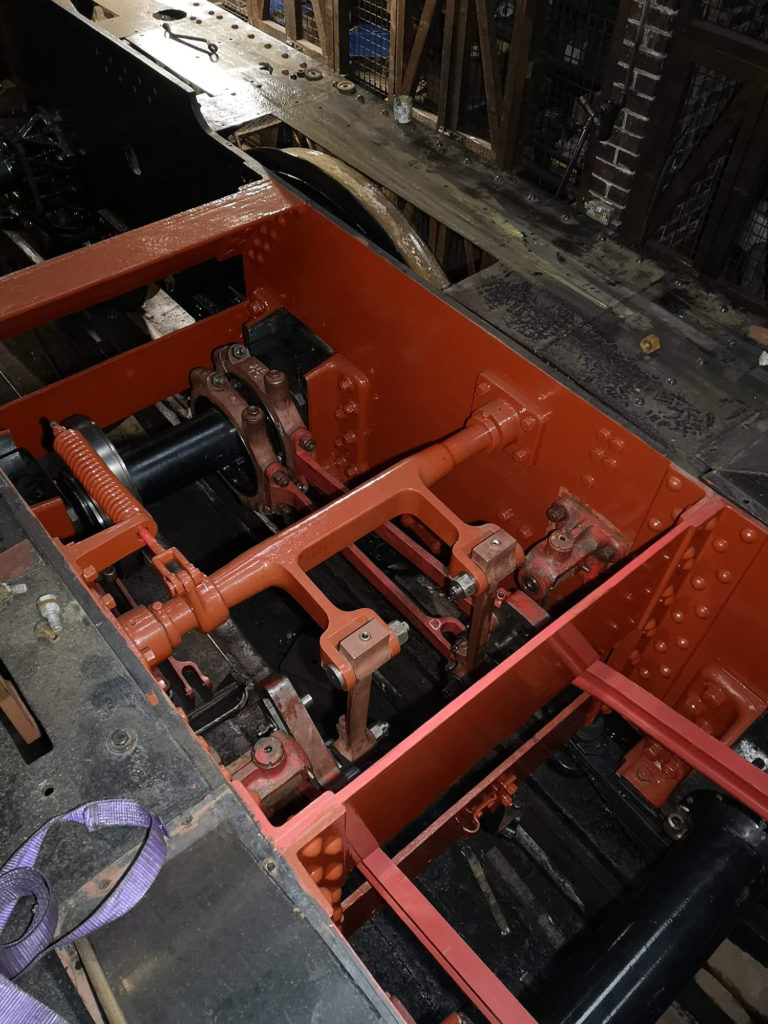 Through February work has progressed on the coupling rods, bogie components, refurbishing brake rigging, refurbishing and refitting sanding gear, along with examining and repainting a wealth of vacuum brake, steam heating & water feed pipework. On the boiler side, copper stays supplied and machined by the SVR at Bridgnorth are being fitted to 7812's boiler.
A variety of views of some of the tasks in hand on 9th February. [All photos: Dougie Hutton]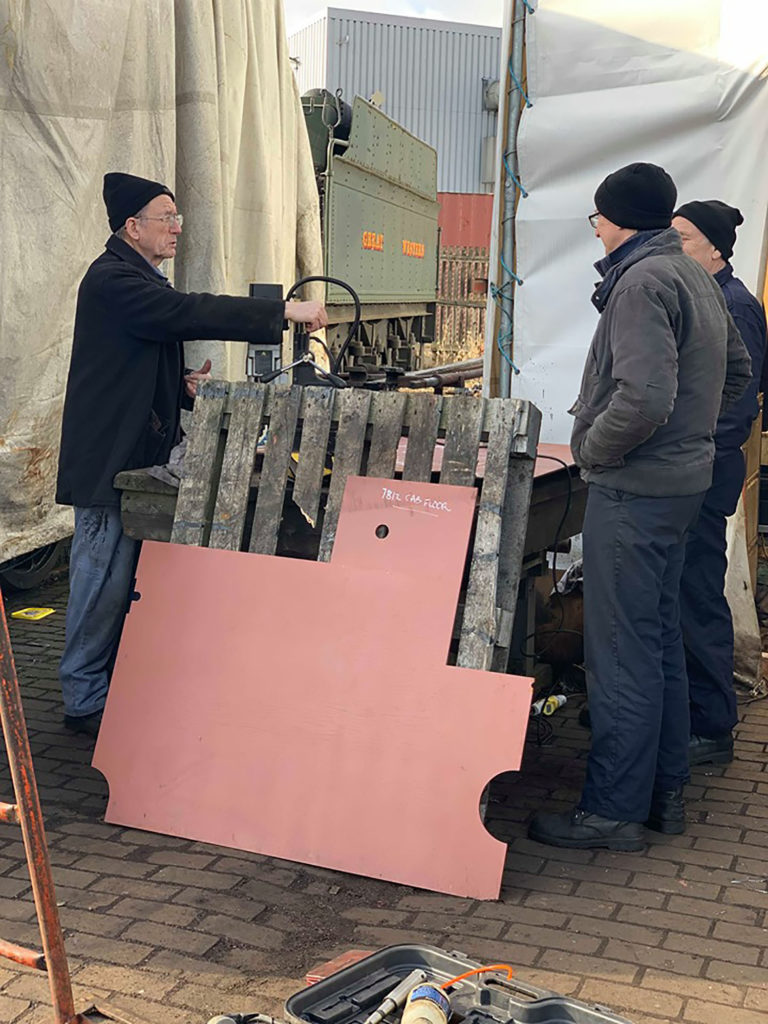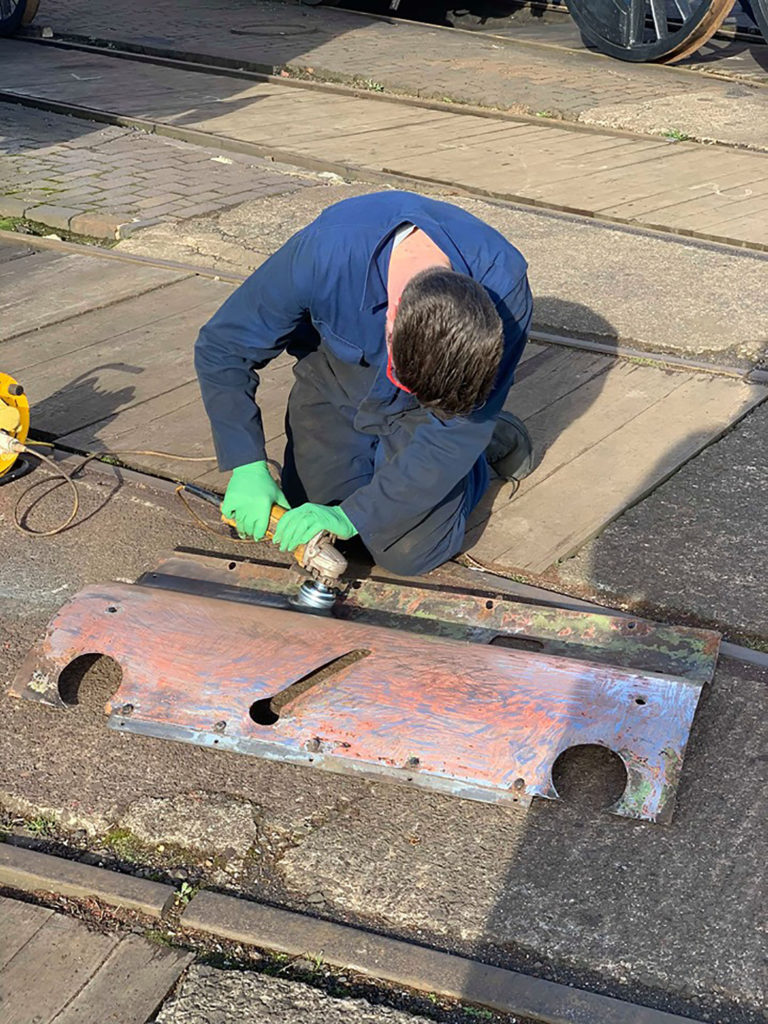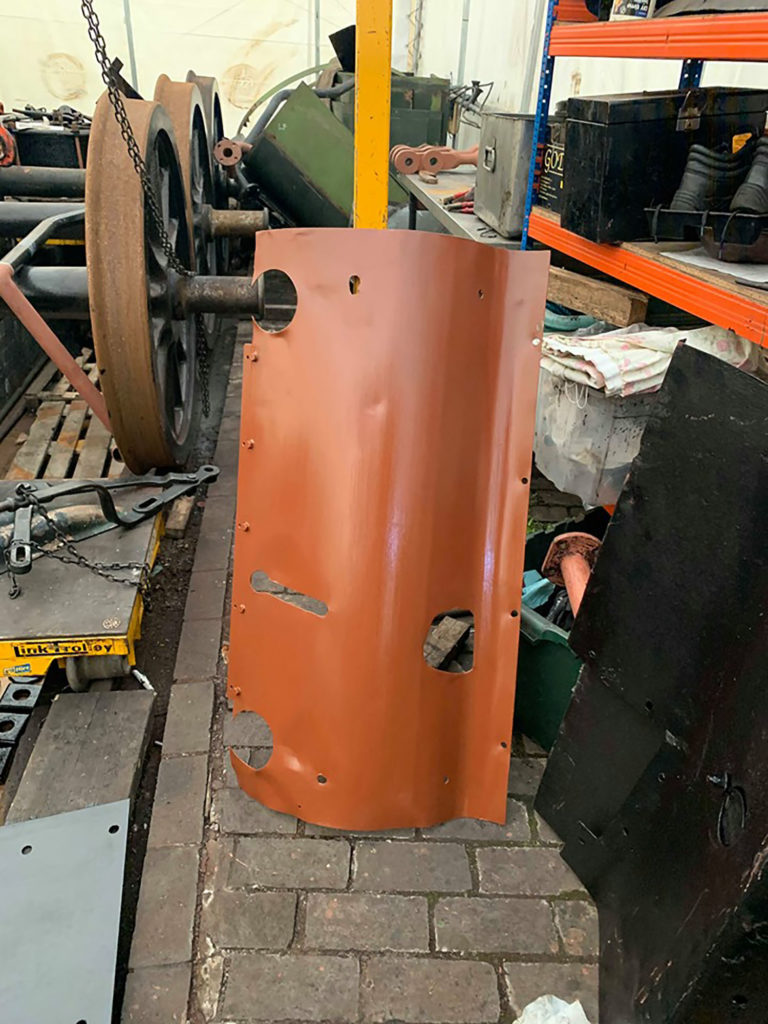 3,500 Gallon Tender T2329
The heavy rebuild of tender T2329 continues with chassis riveting now completed and the deck plates being prepared for drilling.
As always, if you are interested in joining the Erlestoke Manor Fund, please visit our 'Want to Help?' section of our website here: https://www.erlestokemanorfund.co.uk/want-to-help