February 2019 Update
This month's update focuses on maintenance and restoration aspects of the Fund's two locomotives.
7802 Bradley Manor:
Following its successful visit to the Great Central Railway which received a positive write up in this month's Railway Magazine, 7802 Bradley Manor returned to Bridgnorth in February where some minor attention and preparation for the annual insurance exam is underway. Items being attended to include replacing a broken intermediate buffer spring, fitting a new fall plate between engine and tender and other minor jobs in readiness for the 2019 season such as rectifying loose boiler cladding in the cab.
7812 Erlestoke Manor:
This month has seen the regular mid-week and weekend working parties of Fund volunteers at Tyseley Locomotive Works concentrating on stripping back, rubbing down and painting the chassis and coupled wheelsets of 7812 Erlestoke Manor to get the engine into a position where re-wheeling can occur.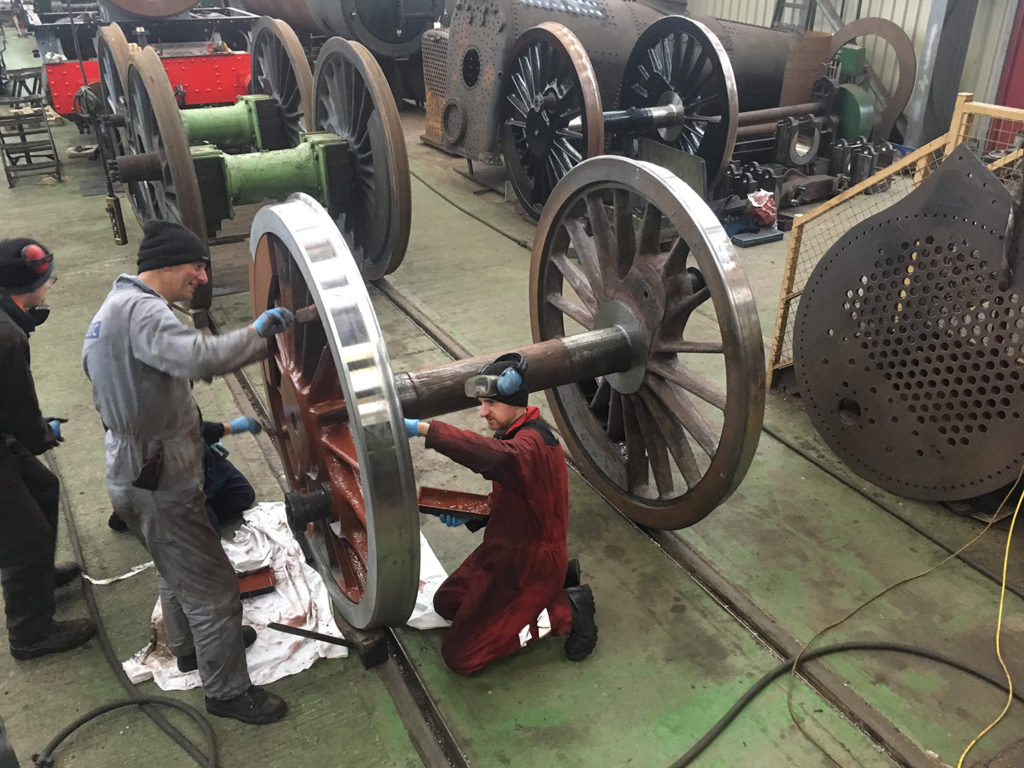 New brake rigging bolts hot off the CNC lathe for the repair of 7812's brake rigging in mid-February. With thanks to Nick Gilbert of Sawford Engineering: http://www.sawfordengineering.co.uk