December 2018 Update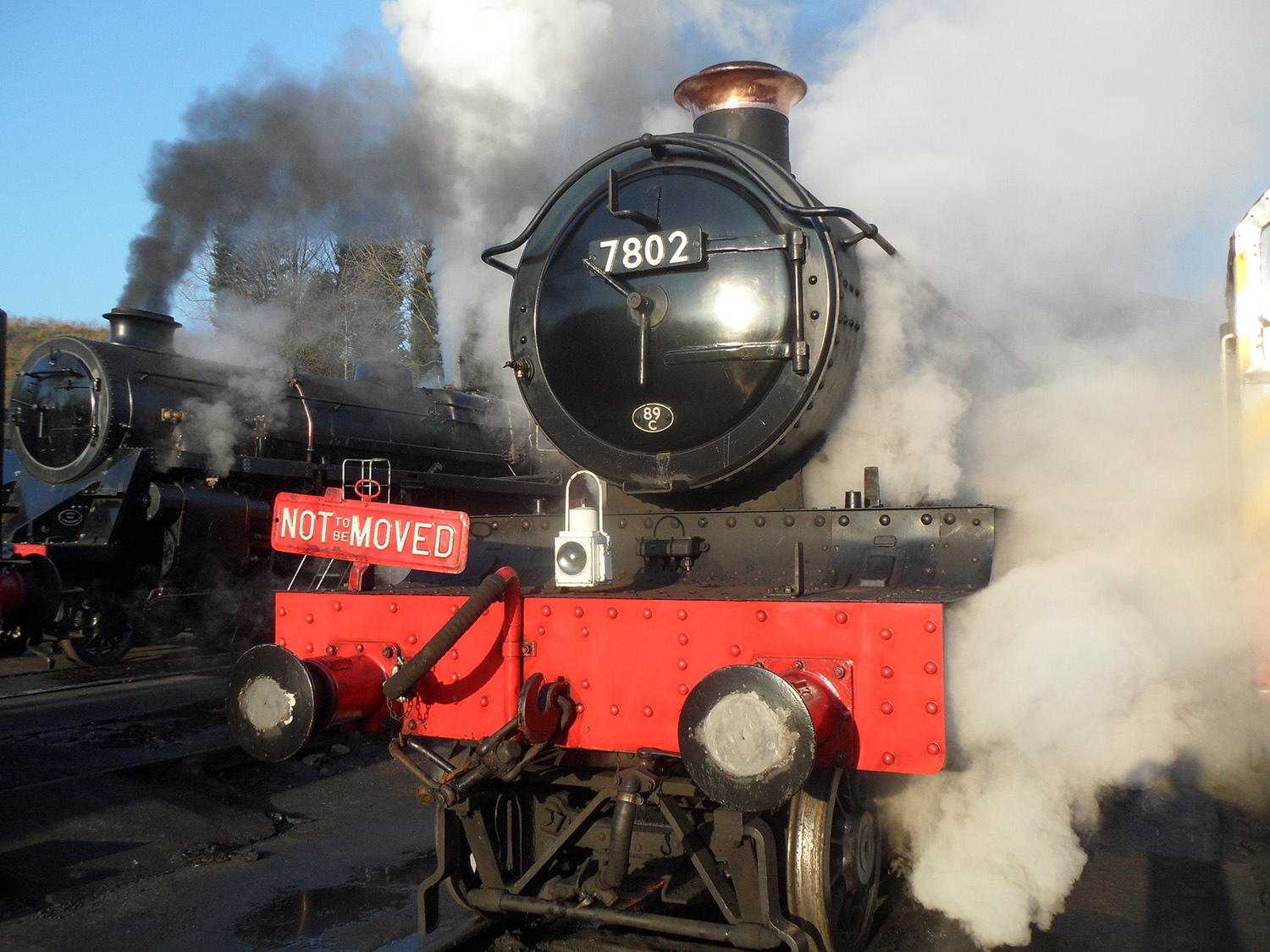 Wishing all supporters of the Fund a Merry Christmas and Happy New Year!
Charitable Status Granted:
Wishing all supporters of the Fund a Merry Christmas and Happy New Year!
We are pleased to report that we have received written confirmation that HMRC recognises EMF as a charity for tax purposes, and that this is backdated to 10th May – the date on which we became a Community Benefit Society.
As a result, we can claim Gift Aid on donations from taxpayers, bequests to the Fund from estates are exempt from Inheritance Tax, we are exempt from Capital Gains Tax should the need arise, and our profits (which of course are all re-invested in the locos) are exempt from Corporation Tax. Becoming a charity brings us into line with many other loco-owning groups and custodians of heritage assets, and the tax advantages will maximise the funds we have available to invest in future overhauls for our two Manors.
Special Events for Members in 2019:
Now's the time to start your real plans for 2019 – Book the first of your EMF events!
Thursday 9th May 2019: OBBO TRIP:
A morning or afternoon full return trip behind 7802 from Kidderminster with refreshments served in the Observation Coach during the journey.
Cost per return journey inclusive of food and light refreshments — held at 2018 prices —- £ 36 for the morning trip and £26 for the afternoon trip. Family and friends are welcome to join us.
Please do watch out for details of further trips/events in 2019, including the AGM Special on Saturday 13 July and Footplate Experiences on Sunday 14 July
To book or for more information please contact:
Peter Evans Home: 01527 861236
Mobile: 07808 763886
Email: peterevans3105@outlook.com
Address: Iona, Chequers Lane, Wychbold, Droitwich Spa, Worcs WR9 7PH
Maintenance Round-up
7802 Bradley Manor:
On examination and measurement for its due valve and piston exam, it revealed the wear in the cylinders would require reboring, along with consequent piston replacement. 7802 re-entered traffic with re-bored cylinders, new pistons and rings, and new valve rings in the middle of December.
7812 Erlestoke Manor:
Meanwhile at Tyseley, regular working sessions on Erlestoke Manor continue. Work over the last couple of months has focussed upon completion of all repairs to enable re-wheeling of the chassis.
Paul Spence linishing the frames of 7812 at Tyseley on 17th November 2018 in preparation for the first coats of paint [Photo: Adrian Hassell]:
Adrian Hassell and Chris Field applying the first coat of red oxide 17th November 2018 [Photo: Ian Whitlam]:
Dave Giddins and Des Ainsworth making further progress along the other side of the locomotive on 17th November [Photo: Chris Field]:
Terry Jenkins preparing the cab floor for removal, also on 17th November [Photo: Adrian Hassell]:
3,500 gallon tender T2329:
Components and fittings for the frames of 'new build' tender T2329 at Tyseley are being laid out in preparation for a future mass riveting / assembly session, as can be seen below during November [Both photos: Adrian Hassell]:
Operations:
With the re-entry into traffic of 7802 during December, she has been in use on a couple of charter services in addition to regular SVR Santa Special traffic.
Re-entering traffic after its valve and piston work, 7802 is seen on Bridgnorth MPD having plenty of oil being run into the cylinders on 14th December. (75069 brews up in the background prior to a test run.) [Photo: Leo Roberts]: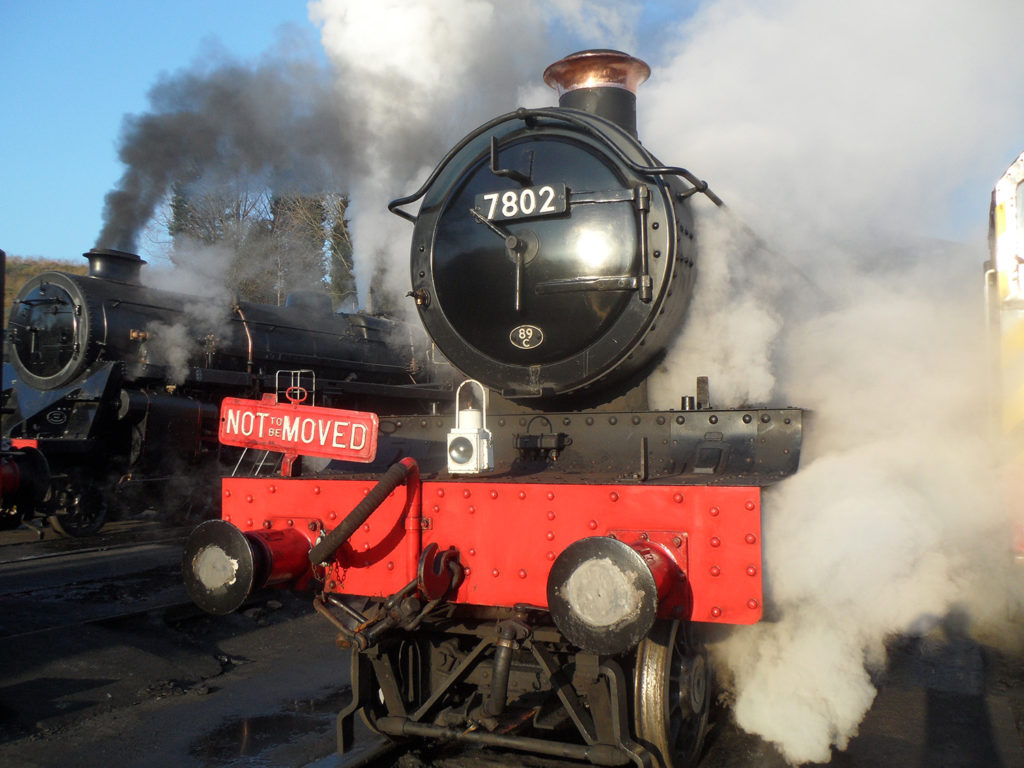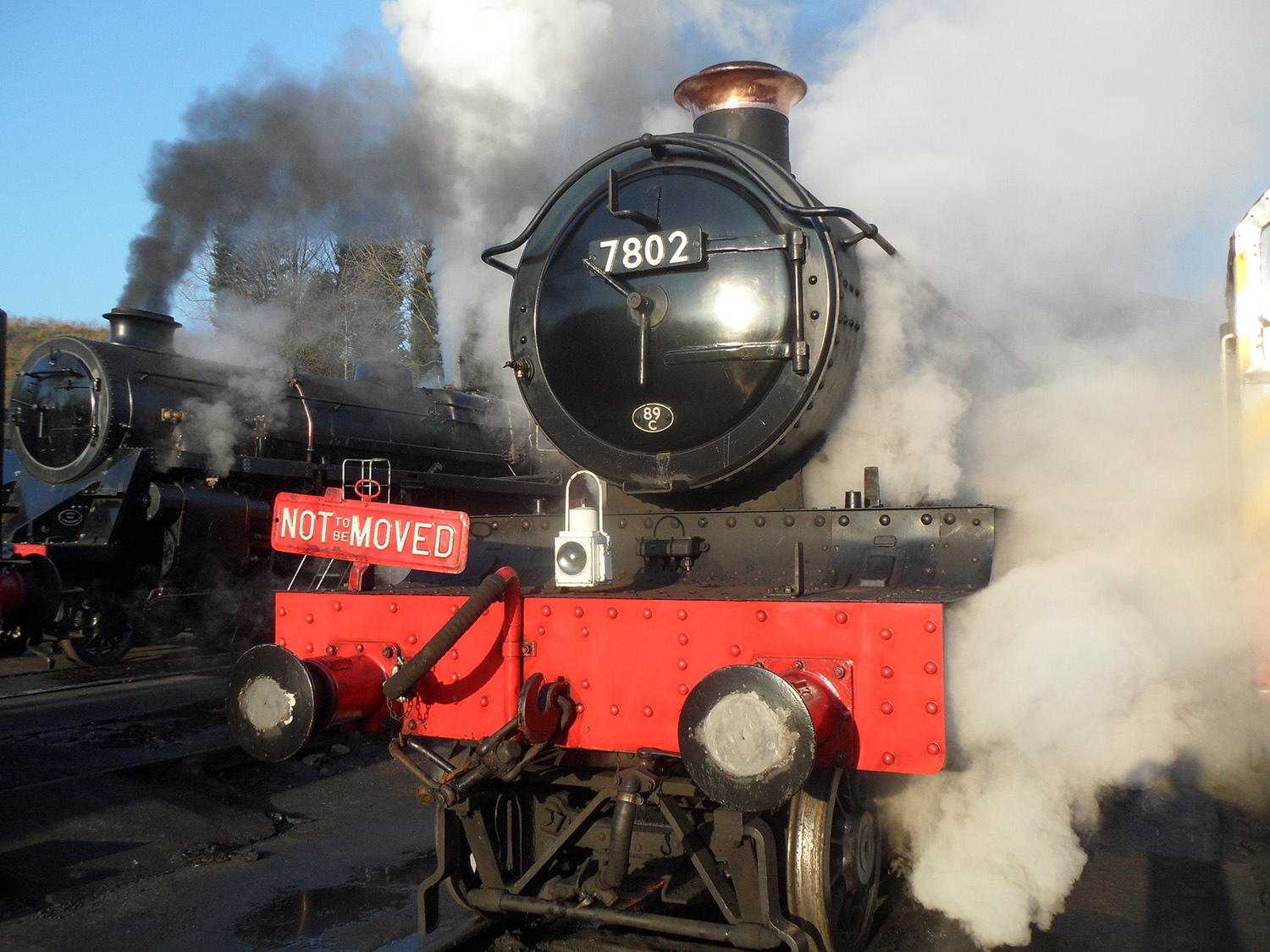 Prior to leaving Bridgnorth on a private EMF charter on the same day [Photo: Leo Roberts]:
On 18th December, 30742 Charters ran a photographers charter using 7802. Despite some poor weather conditions, some good results were obtained with a gritty 1960s feel.
Approaching Eardington Station [Photo: Martin Creese]: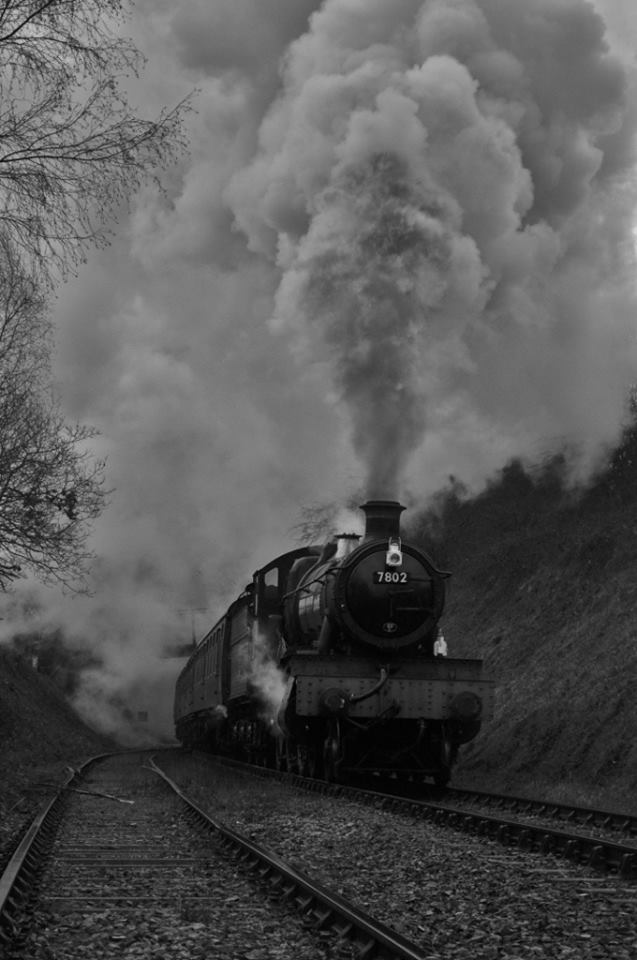 Passing Crossing Cottage [Photo: Martin Creese]: