April 2019 Update
Special Events for Members in 2019:
Thursday 9th May 2019:
*Last call for the annual OBBO Trip*
A morning or afternoon full return trip behind 7802 from Kidderminster with food and liquid refreshments served in the Observation Coach during the journey.
Cost per return journey inclusive of food and light refreshments — held at 2018 prices — £ 36 for the morning trip and £26 for the afternoon trip. Family and friends are welcome to join us.
Limited places still available on the morning trip with a few more on the afternoon trip.
To book or for more information please contact:
Peter Evans
Home: 01527 861236
Mobile: 07808 763886
Email: peterevans3105@outlook.com
Address: Iona, Chequers Lane, Wychbold, Droitwich Spa, Worcs WR9 7PH
Maintenance Round-up
There has been plenty of activity during March and April both at Bridgnorth and Tyseley.
7812 Erlestoke Manor:
At Tyseley Locomotive Works, work continues to prepare 7812 Erlestoke Manor's frames for re-wheeling.
On 24th April, the regular volunteer party were working on a number of activities: [All photos: Adrian Hassell]: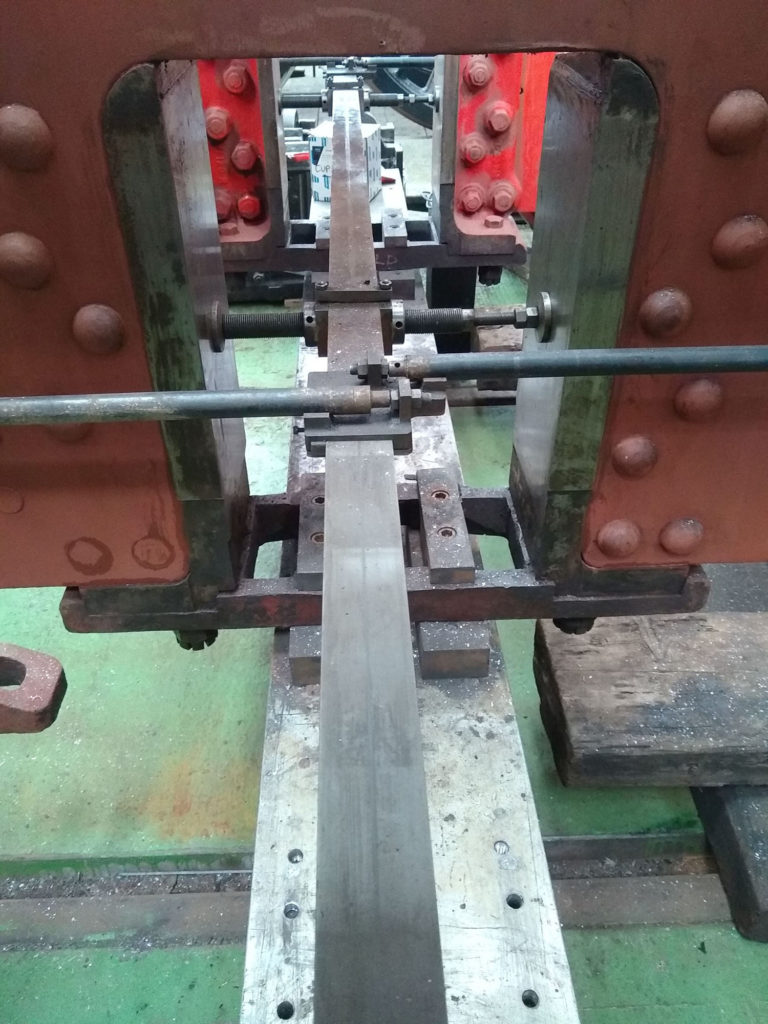 Finally, two new W valve links to fit above the regulator handle have recently been cut out by young SVR footplate volunteer and active EMF member Dougie Hutton from CAD drawings prepared by Stephen Burnett for this rather awkward shaped item. One will be fitted to 7812 where the original is very worn, and they now need case hardening to ensure they don't wear out once in service: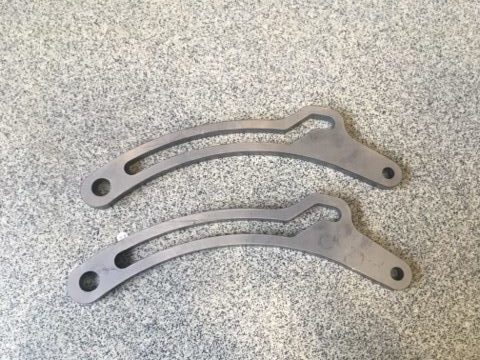 7802 Bradley Manor:
Following it return from the Great Central Railway in February, 7802 Bradley Manor had some minor scheduled attention and annual insurance exam prior to the commencement of the 2019 SVR running season.
Work included removal, painting and refitting of loose firebox backhead cladding in the cab, as seen on 3rd March [Both photos: Leo Roberts]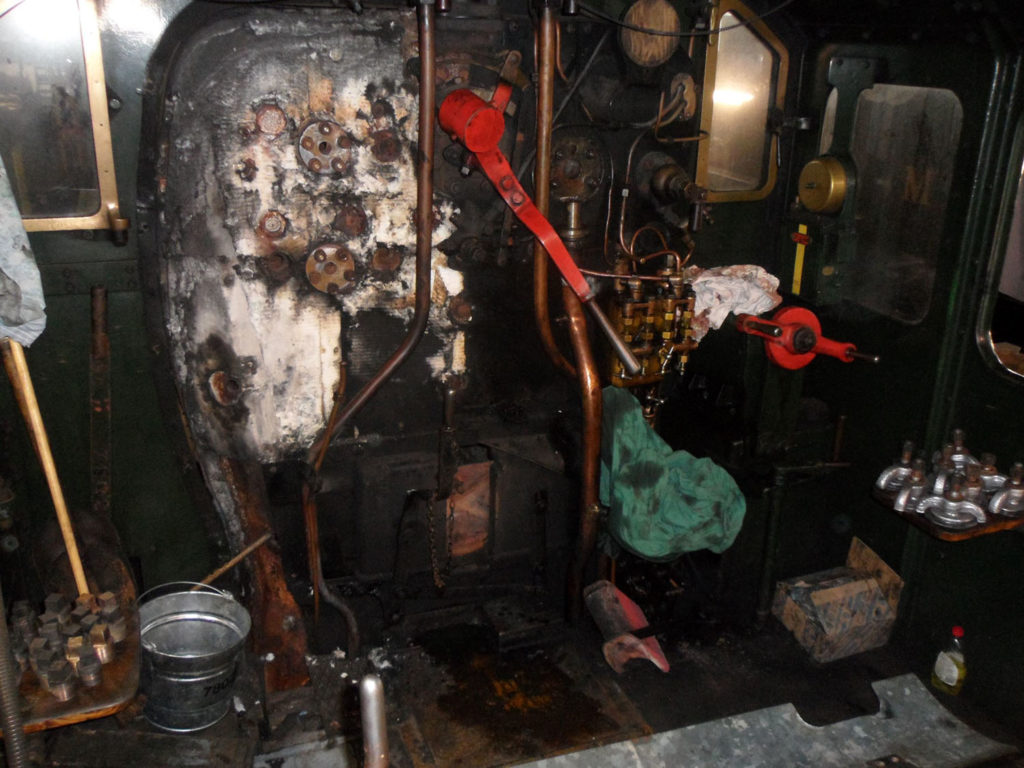 4,000 gallon tender T2792:
The replacement centre axle from SDR Engineering, Buckfastleigh for tender T2792 that ran behind 7802 Bradley Manor until the start of 2018, was being prepared in early March.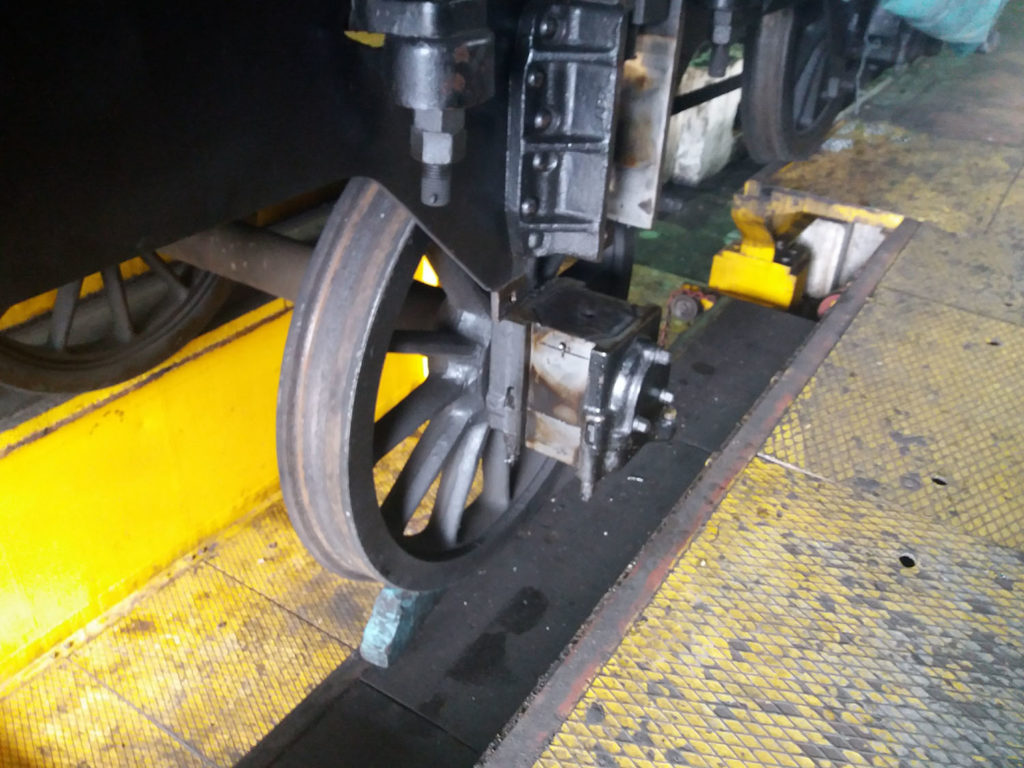 Operations: