7812 Erlestoke Manor Overhaul
A few images from Erlestoke's ongoing overhaul at Bridgnorth works.
For additional excellent photographic coverage of recent progress on 7812 Erlestoke Manor's overhaul, follow: www.gw-svr-a.org.uk/7812.html
The locomotive is expected to be in full operational service for the reopening of the full length of the Severn Valley Railway in Spring 2008 on completion of the repairs following the floods.
Three photos of 7812 running on the shareholders special last week.
Photos: Gerald Peacock
Four photos of 7812 at Hampton Loade on the second day of test running. Photos: Gerald Peacock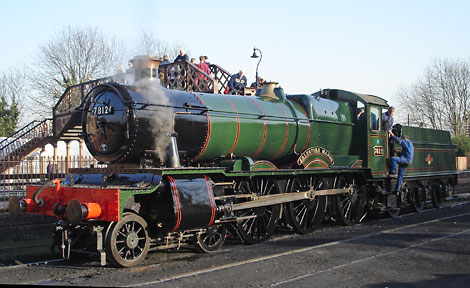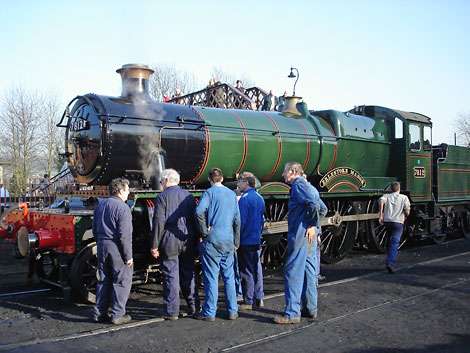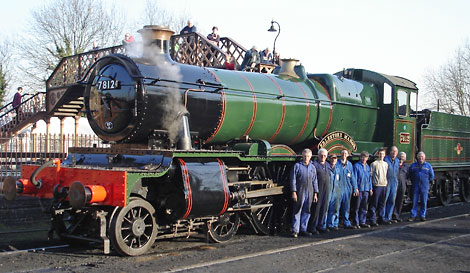 Tuesday 12th February 2008. Erlestoke Manor moved under its own steam. Photographs taken in Bridgnorth Yard after its first run up and down. Fantastic!
The nameplates were fitted on Saturday 24th November.
Sunday November 11th, Erlestoke Manor in the paint shop with the nameplates ready for fitting. Photos: Des Ainsworth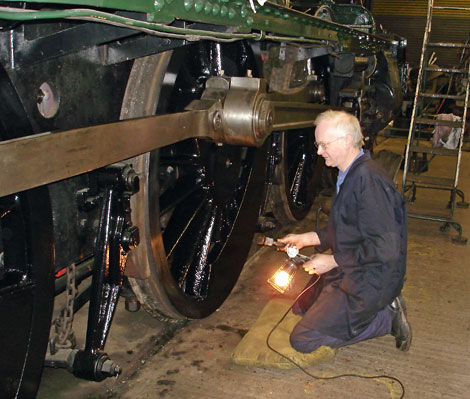 End of October with Steve Owen appling the final coat of paint to the driving wheels. Photo: Des Ainsworth
Erlestoke's now back in the paintshop for the final coats of paint and lining plus the last pipe runs on the backhead. 13th October 2007. Photos: Paul Bennett

These five photos show Erlestoke Manor being shunted in the yard at Bridgnorth on Sunday 9th September 2007 prior to going into the boiler shop for the chimney and smokebox door to be fitted. Photos: Des Ainsworth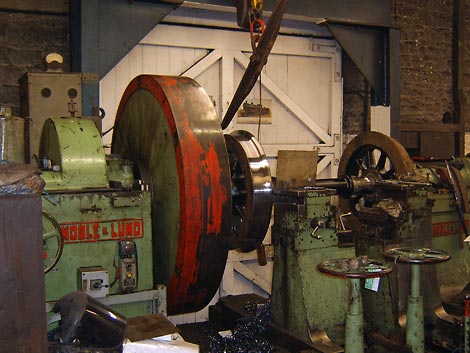 Bradley Manor's bogie wheel on the wheel lathe for tyre profiling. 6th May 2007. Photo: Dave Kilner.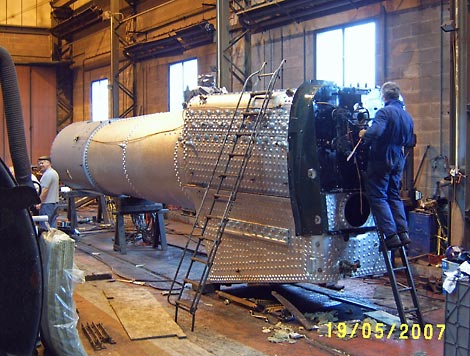 The steam tested boiler is now back in the boilershop with Terry Jenkins working fitting new lubricator pipework. 19th May 2007. Photo: Dave Kilner